Dr. Camryn Doucet is a General Dentist at Dr. Kerby Bruce and Associates in Charlottetown.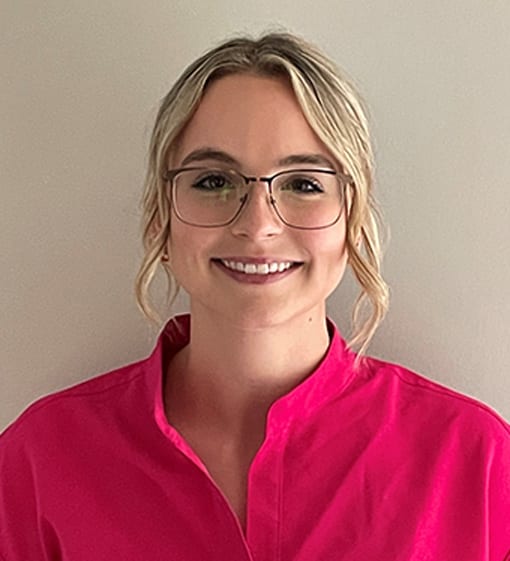 Dr. Camryn Doucet graduated in 2023 from the Faculty of Dentistry at Dalhousie University. Prior to that, she completed 4 years of a Bachelor of Science from Dalhousie University. She spent a year in the dental community prior to starting dental school researching new toothpaste additives to treat tooth sensitivity.
Dr. Doucet grew up in Antigonish, Nova Scotia but spent many summers in Prince Edward Island. She has been with this clinic since graduation. Dr. Doucet lives in Winsloe and enjoys golfing, spending time with family and friends and trying out new restaurants/activities around the island- any recommendations are welcome!